No Jacket Required | WEA/Virgin Records 1985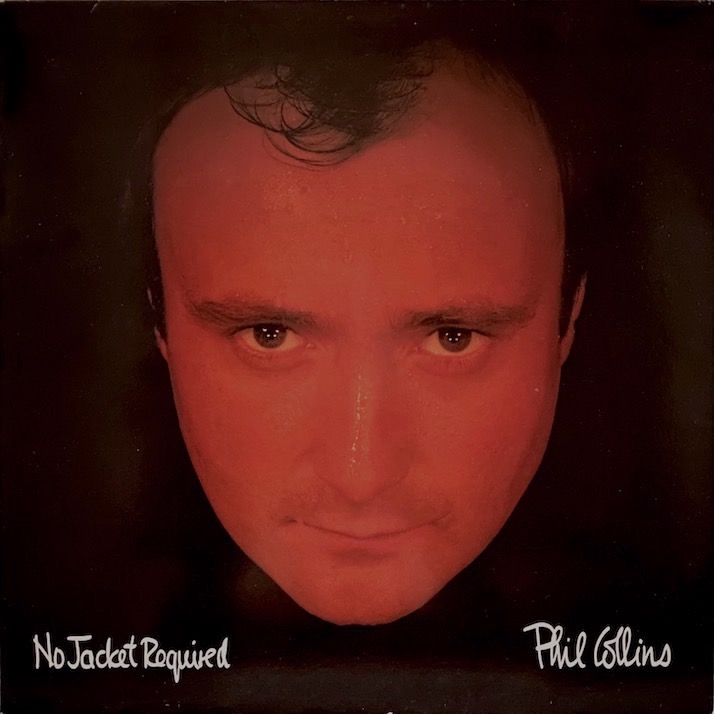 Brittimuusikko Phil Collins viettää 70-vuotispäivää tammikuussa 2021. Syntymäpäivän kunniaksi Levyhyllyt vierailee artistin soolouralla. Yksi sen kohokohdista on vuonna 1985 julkaistu No Jacket Required.
Pitkään Genesis-rumpalina toimimut Collins ryhtyi myös bändin laulajaksi kun eronneen Peter Gabrielin korvaajaksi ei löytynyt Collinsin veroista, saati parempaa laulajaa. Collinsin ääntä kuullaan 1976 julkaistuilla levyillä A Trick Of The Tail ja Wind & Wuthering. Laajennettu muusikkorooli sujui hyvin. Takana oli jo pari soolobiisiä Genesis-levyillä ja aiemmassä bändissä Flaming Youth.
Kiertueilla näki selvästi, että Collins viihtyi eturivissä, ja Genesis-fanit ottivat näyttelijäkykyisen laulajan vastaan innokkaasti. Kun oli aika tehdä omia levytyksiä, niin Collinsin syttyminen vei hieman bändikavereita pidempään. Ensimmäisenä ehti sooloilemaan kitaristi Steve Hackett. Hänen mestariteoksensa Voyage Of The Acolyte julkaistiin syksyllä 1975. Peter Gabrielin ykkösalbumi ilmestyi alkuvuodesta -77. Tony Banks ja Mike Rutherford saivat levynsä ulos 1979–80.
Phil Collins pääsi irti lauluntekijänä kun Genesis liikkui modernimpaan suuntaan. Avioeron tuskaisia ajatuksia päätyi paperille ja lopulta debyytille Face Value. Soolouran aloitus oli komea. Mustavalkoisen kannen sisällä oli tasapainoista materiaalia ihmissuhteen epätasapainosta. Levyn menestystä siivitti erityisesti 'In The Air Tonight'.
Ehkä ennalta arvaamattomasti Collins solahtikin mukaan supertähtisarjaan, ihan omalla karismallaan. Laulajan välittömyys oli konkreettisempaa ja suoremmin tunteisiin vetoavaa kuin hieno ura Genesis-laulajana.
Ja hittibiisejä löytyi lisää. Elokuvaan Kaikki pelissä tehty 'Against All Odds (Take A Look At Me Now)' hioutui lopulta timantiksi. Philip Baileyn kanssa tehty duetto 'Easy Lover' kulki nerokkaasti. Niin teki myös No Jacket Requiredin aloitusraita 'Sussudio'.
Huvittavasti pukuun pukeutunut Collins korostaa videolla kykyänsä kaikkien popparina. Vastustamaton rumpuraita vetää yhä suun hymyyn. Collinsin ja Hugh Padghamin tuotantotyö on 80-luvun huippua. Intensiteetti lähestyi jopa Princen kykyä tuottaa popdraamaa hyvin pienestä kasvattamalla. Tekstikin tuntui lähestyttävältä:
– There's a girl that's been on my mind
All the time
Sussudio
Now she don't even know my name
But I think she likes me just the same
Sussudio.
Harva ja harkittu instrumentaatio antaa runsaasti tilaa popmaiselle fraseeraukselle. Riimien arkipäiväisyyttä tuskin pistää merkille voimakkaiden laululinjojen alta. Sama vakuuttavuus koskee myös artistin herkintä puolta. 'One More Night'.
Vähemmän tunnettua tasokkuutta löytyy lisää albumin B-puolelta. 'Inside Out' ja 'Doesn't Anybody Stay Together Anymore' rullaavat muskelimaisesti. Albumin loppu ilmavoituu vapaaksi päätösraidalla 'Take Me Home'. Vakavahenkinen biisi saa voimaa myös promovideoiden maisemista ja Collinsille ominaisesta huumorista.
Vieraileivan muusikon/tuottajan tai rivijäsenen rooli esimerkiksi Peter Gabrielin, Brian Enon, Robert Plantin, Eric Claptonin, John Martynin ja fuusiobändi Brand X:n levyillä loisti ensiluokkaisena. Vastavuoroisesti No Jacket Requiredin äänityksissä vierailivat Sting ja Genesis-tutut Gabriel ja Daryl Stuermer. Sting tekee palveluksena hyvää biisille 'Long Long Way To Go', vaikka rooli tuntuu alkuun pieneltä.
Viimeistään No Jacket Required nosti Collinsin kansainvälisesti tunnetuksi artistiksi. Lauluntekijän askel saattoi olla nyt entistä vapaampi, eikä levyille tarvittu instrumentaaleja, coverbiisejä tai Genesis-lainaa (Behind The Lines). Ja ilman pikkutakkipakkoa oli mahdollista antaa näkymätön kosketus yhä elävään emobändiin: Genesis-trion seuraava askel oli vuoden -86 hitintäyteinen Invisible Touch. Dynaamisen perkussiomaailman lisäksi sitäkin kiinteytti Collinsin musikaalinen kähinä ja kyky laulaa voimaballadit omikseen.
** **
Ja jos maailmanlaajuinen koronapandemia hellittää niin Genesis palaa vielä kerran lavoille. Kiertue The Last Domino? on siirretty syksyyn 2021.
Tuomas Pelttari
No Jacket Required
Phil Collins – laulu, rummut, rumpukoneet, kosketinsoittimet, bassokitara
Lee Sklar – bassokitara
David Frank – rumpukoneet, kosketinsoittimet
Daryl Stuermer – kitara, kosketinsoittimet
Gary Barnacle, Don Myrick – saksofoni
The Phenix Horns – vasket
Sting, Helen Terry, Peter Gabriel – taustalaulu
Tuottajat: Phil Collins & Hugh Padgham

Phil Collins | Facebook
Phil Collins | Instagram
Phil Collins | Twitter
Genesis | Facebook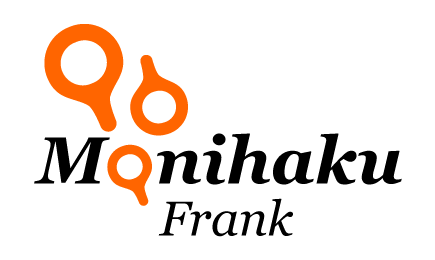 Esitäytetty Monihaku aluekirjastoihin. Kohdekirjaston voi vaihtaa.
Levyhyllyt
Phil Collins | Finna.fi
1980-luku
Face Value | Virgin 1981
Hello, I Must Be Going! | Virgin 1982
No Jacket Required | Virgin/WEA 1985
…But Seriously | Virgin/Atlantic 1989
1990-luku
Serious Hits… Live! • live | Virgin/Atlantic/WEA 1990
Both Sides | Virgin 1993
Dance Into The Light | Atlantic/Face Value Records 1996
…Hits | Atlantic/Face Value Records/WEA 1998
2000–2009
Testify | Atlantic/Face Value Records 2002
Love Songs – A Compilation… Old And New | Atlantic/Rhino 2004
2010-luku
Going Back | Atlantic 2010
The Singles • 2CD • 3CD | Atlantic 2016
Phil Collins – Plays Well With Others • 4CD | Atlantic/Rhino 2018
Levyhyllyt
Flaming Youth | Finna.fi
Ark 2 | Fontana 1969
The Many Faces Of Genesis – A Journey Through The Inner World Of Genesis Eri esittäjiä, mukana Flaming Youth • 3CD | Music Brokers 2015
Phil Collins – Plays Well With Others Eri esittäjiä, mukana Flaming Youth • 4CD | Atlantic/Rhino 2018
Levyhyllyt
Genesis | Finna.fi
1960-luku
From Genesis To Revelation | Decca 1969
1970-luku
Trespass | Charisma 1970
Nursery Cryme | Charisma 1971
Foxtrot | Charisma 1972
Selling England By The Pound | Charisma 1973 Levyhyllyt • Selling England By The Pound
The Lamb Lies Down On Broadway | Charisma 1974 Levyhyllyt • The Lamb Lies Down On Broadway
A Trick Of The Tail | Charisma 1976 Levyhyllyt • A Trick Of The Tail
Wind & Wuthering | Charisma 1976 Levyhyllyt • Wind & Wuthering
…And Then There Were Three… | Charisma 1978
1980-luku
Duke | Charisma 1980
Abacab | Charisma 1981
Genesis | Charisma/Virgin Records 1983
Invisible Touch | Virgin Records 1986
1990-luku
We Can't Dance | Virgin Records 1991
…Calling All Stations… | Virgin Records 1997
Levyhyllyt
Brand X
[= John Goodsall • Robin Lumley • Percy Jones • Phil Collins]
Finna.fi
Unorthodox Behavior | Charisma 1976
Moroccan Roll | Charisma 1976
Livestock • live | Charisma 1977
[= John Goodsall • Percy Jones • Morris Pert • Peter Robinson • Chuck Burgi]
Masques | Charisma 1978
[= John Goodsall • Robin Lumley • Percy Jones • John Giblin • Phil Collins • Morris Pert • Peter Robinson • Mike Clarke]
Product | Charisma 1979
Do They Hurt? | Charisma 1980
[= John Goodsall • Robin Lumley • Peter Robinson • John Giblin • Percy Jones • Phil Collins]
Is There Anything About? | Vertigo 1982
[= John Goodsall • Percy Jones • Frank Katz]
Xcommunication | Ozone Records 1992
Kokoelmat ja boksit
Brand X | Finna.fi
Macrocosm Introducing… Brand X | Virgin 2003
Nuclear Burn • 4CD | Virgin/Charisma 2014
Levyhyllyt
Steve Hackett | Finna.fi
1970-luku ja 1980-luku
Voyage Of The Acolyte | Charisma 1975
Please Don't Touch! | Charisma 1978
Spectral Mornings | Charisma 1979
Defector | Charisma 1980
Cured | Charisma 1981
Highly Strung | Charisma 1983
Bay Of Kings | Lamborghini Records/Chrysalis 1983
Till We Have Faces | Lamborghini Records/Chrysalis 1984
Momentum | Start Records 1988
1990-luku
Guitar Noir | Kudos By Permanent Records 1993
Blues With A Feeling | Kudos 1994
Genesis Revisited | Reef Recordings 1996
There Are Many Sides To The Night | Camino Records 1998
Darktown | Camino Records 1999
2000–2009
Feedback 86 | Camino Records 2000
To Watch The Storms | Camino Records/Inside Out Music 2003
Wild Orchids | Camino Records/Inside Out Music 2006
Out Of The Tunnel's Mouth | Wolfwork Records/Inside Out Music 2009
2010-luku
Beyond The Shrouded Horizon | Inside Out Music 2011
Genesis Revisited II | Inside Out Music 2012
Wolflight | Inside Out Music 2015
The Night Siren | Inside Out Music 2017
At The Edge Of Light | Inside Out Music 2019
2020-luku
Selling England By The Pound & Spectral Mornings – Live At Hammersmith • 2CD+DVD • 2CD+BluRay • 4LP+2CD | Inside Out Music 2020
Under A Mediterranean Sky • CD • 2LP+CD | Inside Out Music 2021
Surrender Of Silence | Inside Out Music 2021
Levyhyllyt
Peter Gabriel | Finna.fi
1970-luku
Peter Gabriel [1 – Car – Tuulilasi] | Charisma 1977
Peter Gabriel [2 – Scratch – Kynnet repii] | Charisma 1978
1980-luku
Peter Gabriel [3 – Melt – Naama valuu] | Charisma 1980
Peter Gabriel [4 – Security] | Charisma 1982
Plays Live • live | Charisma 1983
So | Charisma 1986
Passion • soundtrack | Real World 1989
1990-luku
Us | Real World 1992
Secret World Live • live • 2CD • DVD • Blu-ray | Real World 1994
2000–2009
OVO • soundtrack | Real World 2000
Long Walk Home – Music from the Rabbit-Proof Fence • soundtrack | Real World 2002
Up | Real World 2002
2010-luku
Scratch My Back | Real World 2010
New Blood | Real World 2011
Live Blood | Real World 2012
Back To Front – Live In London • live • DVD • Blu-ray | Real World 2014
Levyhyllyt
Tony Banks | Finna.fi
A Curious Feeling | Charisma 1979
The Fugitive | Charisma 1983
A Chord Too Far • 4CD + 60-sivuinen kirja | Esoteric Recordings 2015
Banks Vaults • 7CD+1DVD + 60-sivuinen kirjanen | Esoteric Recordings 2019
Levyhyllyt
Mike Rutherford | Finna.fi
Smallcreep's Day | Charisma 1980
Acting Very Strange | WEA 1982
Bruce Springsteen: The Rising – ihmisen uskosta huomiseen
Genesis: Selling England By The Pound – englantilaisen progen suurteos
Genesis: A Trick Of The Tail – uuden tanssin alku
Genesis: Wind & Wuthering – kokonaisen nelikon viimeinen näyttö
Marillion: FEAR (Fuck Everyone And Run) – pelosta pelon voittamiseen
Pink Floyd: A Momentary Lapse Of Reason – rentoa jatkoaikaa huipulla
Robert Plant: Carry Fire – näin luodaan vanhasta uutta
Rush: Permanent Waves – rocktrion uusi aalto
Rush: Snakes & Arrows – ilmeikkään itseluottamuksen paluu
The Electric Light Orchestra: I – timantinkirkas debyytti
Lue lisää Phil Collinsista | Finna.fi
Not Dead Yet – Omaelämäkerta Phil Collins, 488 sivua | Minerva 2018
Read more about Phil Collins | Finna.fi
Not Dead Yet – The Memoir Phil Collins, 384 sivua | Crown Archetype 2016
Not Dead Yet – The Autobiography Phil Collins, 447 sivua | Century 2016
Phil Collins – The Definitive Biography Ray Coleman, 255 sivua | Simon & Schuster 1997 & 1998
Phil Collins Philip Kamin, 32 sivua | Robus Books 1985
Born To Drum – The Truth About The World's Greatest Drummers From John Bonham And Keith Moon To Sheila E. And Dave Grohl Tony Barrell, 302 sivua | Dey Street Books 2015 & 2016
Read more about Genesis and its band members | Finna.fi
The Living Years – The First Genesis Memoir Mike Rutherford, 241 sivua | Thomas Dunne Books 2014
Peter Gabriel – An Authorized Biography Bright Spencer, 524 sivua | Sidgwick & Jackson 1988 & 1999
Genesis – Chapter And Verse Tony Banks & Phil Collins & Peter Gabriel & Steve Hackett & Mike Rutherford & toimittaja Philip Dodd, 359 sivua | Thomas Dunne Books 2007
Genesis – A Biography Dave Bowler, 294 sivua | Sidgwick & Jackson 1992
Peter Gabriel – From Genesis To Growing Up Toimittajat Michael Drewett & Sarah Hill & Kimi Kärki, 267 sivua | Ashgate 2010
Opening The Musical Box – A Genesis Chronicle Alan Hewitt, 256 sivua | Firefly 2000
1976–1982 Genesis • 6 CD/SACD-levyä, 6 DVD-levyä sekä 48-sivuinen liitekirja | Virgin 2007
1970–1975 Genesis • 7 CD/SACD-levyä, 6 DVD-levyä sekä 44-sivuinen liitekirja | Virgin 2008
Genesis Archive 1967–1975 Genesis • 4CD ja 80-sivuinen liitekirja | Virgin Records 1998
Lue lisää progesta | Finna.fi
Aamunkoiton portit – progressiivinen rock 1967–1979 Matti Pajuniemi, 384 sivua | Suomen musiikkikirjastoyhdistys 2013 • Uusi painos 2017